Did you hear about AMC- Annual Maintenance Contract management software? It is one of the most effective and innovative online and web-based Service Contract management systems to gain customer retention to your business. Hence, in this Annual maintenance contract software blog, you will learn all about AMC Annual Maintenance Contract Management software and its benefits to the service-based industries in 2020.
Let's get started,
What is AMC?
AMC stands for Annual Maintenance Contract. It is an annual (1-year ) agreement between a customer and a service provider for maintenance and repair of products or property used by customers, organizations, or companies.
Furthermore, in the annual maintenance contract, where every service-based company charges some bulk amount to their customer to extend service support for the specified product for a fixed period of one year.
It is offered by all manufacturers after the sale.
What is AMC Management Software?
AMC Management Software is an Annual Maintenance Contract Management Software. It is also called as Customer Relationship Management Software (CRM Software).
AMC management software is used to control the entire activities of Annual Maintenance Contract and Service calls.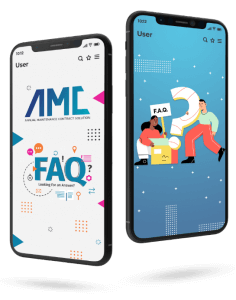 For instance, with the AMC service management software, both small and medium scale industries can effectively manage the process of
Annual Maintenance Contracts (AMC)
Customer Complaints
Customer birthdays reminder with SMS & Email integrations system
Customer Complaint tracking
Warranty management
Service Calls for any type of product that could have warranty contracts and needs regular servicing.
Now, let's deep dive into the benefits of Annual Maintenance Contract software one by one to know in detail.
Benefits of Annual Maintenance Contract Software
1. Easy Customer Management
With an easy to use interface, Annual Maintenance Contract Software helps you to manage your customer's details in the most simple way.
Furthermore, our AMC software in Chennai includes automation in each stage which helps to avoid making any error or missing out any important information.
On top of all this, it helps you to increase trust among your customers showing that you handle customer information in a proper way.
Moreover, this feature makes it very easy to keep tracking of all customer complaints. Our AMC module in CRM software helps to manage your data collection with tailor-made solutions we provide.
2. You can Manage Service Contract
Our CRM / AMC management software helps you to keep track of each contract details such as the number of the times' service provider, expiry dates, etc. 
Furthermore, with this feature you will not miss out on any upcoming renewal contracts, thus helps in building a strong relationship with your customers.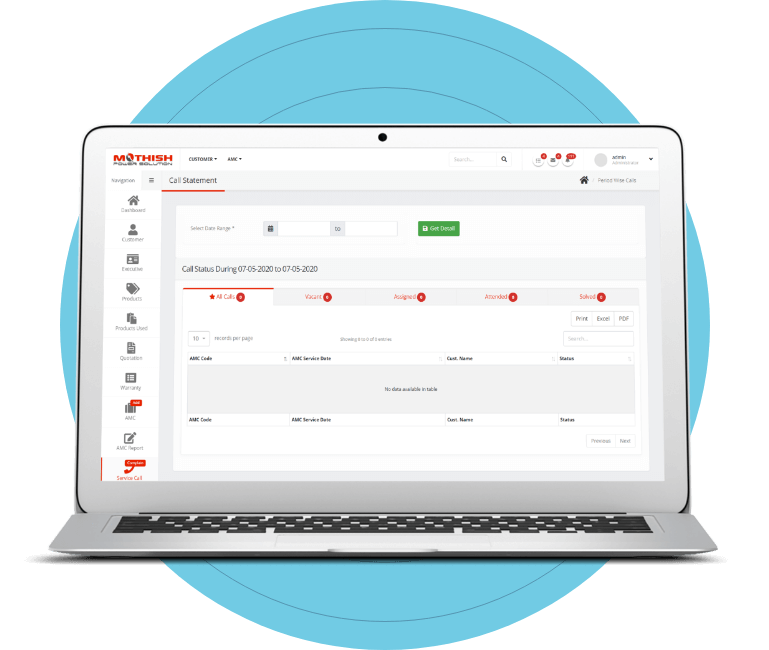 Moreover, this reduces the chance of losing 100% of the renewal of contracts. 
3. Manage product services
Our AMC service management software helps in managing the product you provided to customers, from the date of the product problem to the warranty period and all other important data.
Hence, you can maintain a dynamic record of the maintenance process with AMC management software in Chennai with a single click.
4. Email and Message Alerts
AMC software to manage emails and messaging campaigns in the least complicated way together.
In our AMC module of CRM software, we have an integrated alert system that will remind your customers about complaints registered and resolved, end of a maintenance contract, etc.
Moreover, these emails and messages will be generated from our AMC software. Send emails and messages automatically generated to your customers in various cases such as the end of the agreement.
5. Complaint Management System
In any service area, Complaint management plays an essential role. Hence, Keeping this in mind we have developed this module to keep track of each customer complaint and follow up activities until the issue is resolved.
It also keeps tracking of Customer Support Agents who is responsible for a particular complaint. Chennai web development AMC management software solution includes integrated tools that can create various charts and reports so that you can control business performance at a glance.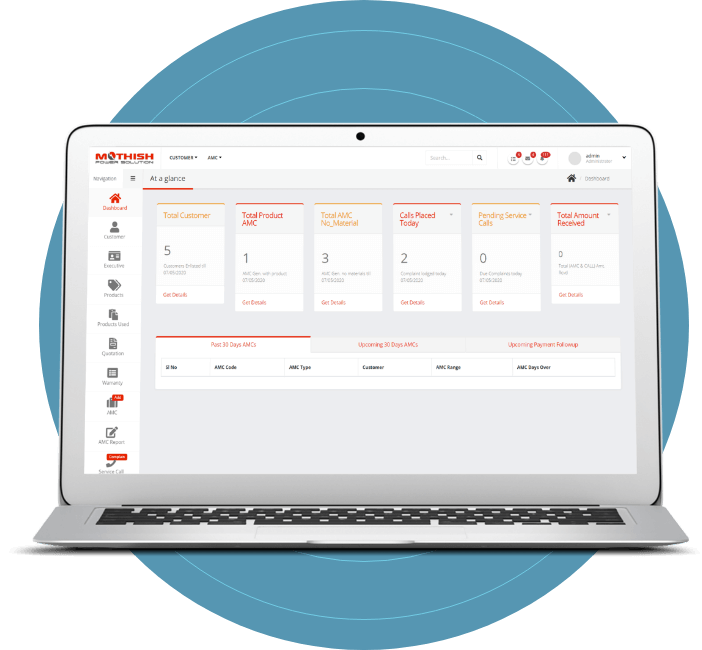 Furthermore, you can manage all your customer complaints more efficiently by maintaining an electronic record in one place.
Additionally, you also get the opportunity to maintain all received complaints in a more efficient manner and update the status of the situation without any confusion/mistake. This allows you to provide quality service.
Conclusion:
I hope, you got an idea about what is AMC management software and how beneficial it is for your business to grow and gain customer retention.
If you're looking for an AMC Services in Chennai to Grow Your Business. We at the Chennai Web Development AMC management software solution in Chennai is the right place to get the easier technology along with the best features to provide your customers with the experience of satisfaction in the truest sense.