Whether you're a small business owner or heading multiple businesses, good maintenance is essential for all types of maintenance services we are discussing. The reason why Annual Maintenance Contracts (AMCs) are so important is, they help businesses to manage all their maintenance processes. 
AMC software makes sure that it takes care of all the services for business around the year. From IT hardware maintenance to pest control maintenance, annual maintenance contracts have solutions for all types of business maintenance. 
If you haven't heard about Annual Maintenance Contracts, this blog will help you to learn about what they are and what are the businesses that use them at a high rate.  However, AMC software has a lot of benefits, it can take care of maintenance-related issues in almost all kinds of businesses.
What are the benefits of AMC?
Annual Maintenance Contracts includes everything regarding businesses and it's helpful to deal with the maintenance process in more simple terms. Moreover, it's like an agreement between the business owner and the maintenance service provider.
Therefore, this agreement showcases the bond that a service provider makes that they will provide regular maintenance to your industry under the terms of the contract.
1. Electrical Repair Industry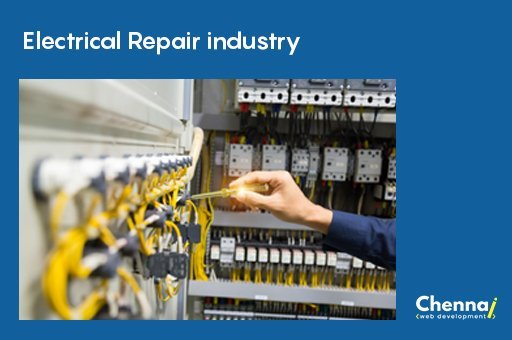 Electrical repair contracts will be slightly different from other industries as the situations deal with complex factors and it varies from various schedules. It includes the maintenance of a certain electrical problem or repair that the business relies on. 
For example, AMC's covers maintenance of electric inventory, and also it covers periodic maintenance performed when required. It serves as an easy medium between customers and electrical companies that requires maintenance consistently instead of setting and just forgetting it. 
Advantages of using AMC software for Electrical repair industry as follows,
Manage jobs & staff

Quote & invoice on site

Capture signatures

Record notes, photos & videos

Complete PDF forms

Accept credit card payments

Sync with your accounting package
2. HVAC And Refrigeration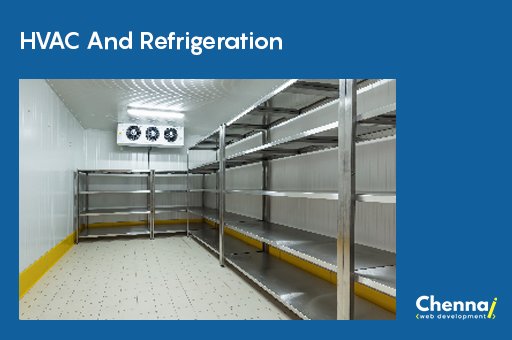 Annual maintenance contract helps HVAC organizations to develop, implement, install, and maintain HVAC units and advanced building systems. 
It helps businesses to manage all their installation projects, preventative maintenance contracts, and emergency break/fix repairs with a streamlined process. Many HVAC companies and contractors prefer installing AMC software at a high rate, as it provides an integrated solution with exemplary service.
Advantages of using AMC software for HVAC industry as follows,
Access to all job details on site.

Collect the OTP from the client which linked the field engineer with the client.

Record the photos of machines or spare parts he installed or repaired.

Collect client sign-off for the work digitally reducing the paperwork.
3. Medical Equipment Industry
For medical device companies seeking to improve their services, sales, and compliance, field service software becomes very essential for the smooth running and operations of their functions. 
The medical equipment industries that greatly benefit from this software offer installation, repair, and maintenance of medical equipments. With the comprehensive field service tools, service delivery and performance is greatly improved.
Advantages of using AMC software for medical device industry as follows,
Avoid the problems in supplying your product in the marketplace.

Helps you ramp-up the product manufacturing to meet the market demand.

Manage your daily operations and sales to gain more leads.
4. Handyman Services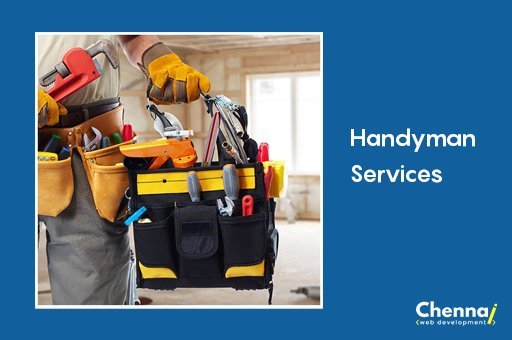 Handyman services include plumbing, painting, and carpentry, etc. These types of industries find AMC software to track all the customer bookings and inventory annual maintenance that's needed for regular updation. 
As handyman service offers a wide range of services for the clients, it relies much on annual maintenance contract software to regulate their industries process. 
For the companies doing the manufacturing of handyman service equipment, they can also integrate AMC software in their systems to streamline their inventory processes and widen their services consistently.
Advantages of using AMC software for Handyman service industry as follows,
Have your customers, suppliers and contractors in one organised system.

Keep customers informed and happy with scheduled messages 

Manage stock items, as well as saved costs such as services.

Create your own job statuses and work with field workers to update jobs instantly
5. IT Companies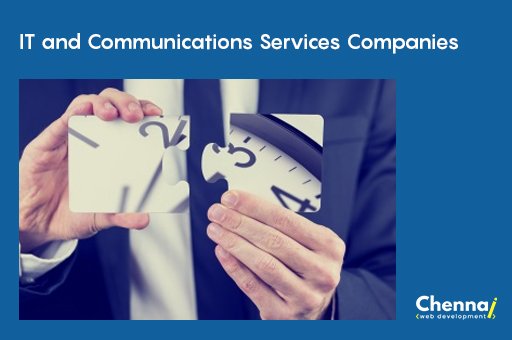 With innovative technological advancements in recent times, service providers, and communications industries are striving to keep up with the evolving technology. 
Connections have become more complex because of innovative new data sources, and devices. Inorder to meet the demand of instant services, the IT service companies have adopted to Annual maintenance contracts to deliver their service effectively.
Advantages of using AMC software for IT and communication service industry as follows,
Plan your projects with unlimited features available

Manage invoices seamlessly

Track bill and payments for completed projects accurately

Manage your services within a single solution
6. Pest control services
To ensure protection from pests and other harmful insects, people look for pest control treatment. 
That's how an annual maintenance contract works for pest control services by inspecting pests at regular intervals and carrying out the treatment service process necessarily.
AMC service keeps a check on pest control treatment in customer's property and protects them with proper solutions. AMC plan helps to keep pest issues under control.
Advantages of using AMC software for pest control service industry as follows,
Facilitates the scheduling of service requests from potential clients. 

Helps manage the delivery process

Enhance your customer service through annual contracts

Manage payments and billing hasslefree
7. Facilities Management Industry
The facilities service industry works to meet customer expectations and battles against the cost. Most of the facility management industries are turning to Annual maintenance contracts because of comprehensive tools which properly record tasks or reports, monitor their progress, and receive alerts on critical issues while the existing requirement prevails.
Advantages of using AMC software for Facilities management industry as follows,
Share invoices for project to customer

Seamless project management integrations

Simple and intuitive software

Assign the right technicians, monitor workers and generate reports
8. Appliance repair industry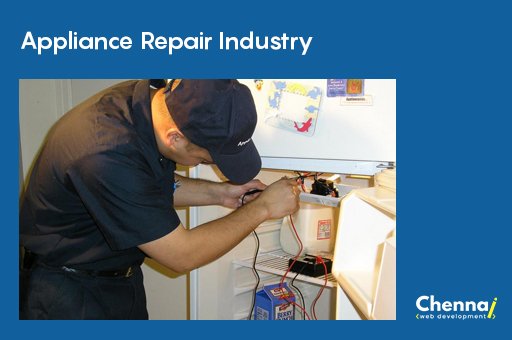 Maintenance and emergency repairs in the appliance repair industry are greatly supported by this annual maintenance contract ensuring increased productivity and efficiency. 
Additionally, with AMC's these industries benefit from a streamlined workflow and improved communication that greatly reduces administration time and cost.
Advantages of using AMC software for Appliance repair industry as follows,
Enables to friendly service for the best customer experience

Minimizes cases of missed sales and helps to manage via AMC software 

Allows to automate the distribution of leads. 

Automates the management of scheduled tasks and appointments with customers
9. Industrial Equipment Enterprises
Industrial equipment company's main goal is to maximize their overall productivity and prevent equipment downtime. There is a wide range of activities that takes place in industrial equipment companies which require Annual maintenance contracts for higher levels of efficiency.
From load testing, installation, and emergency repairs, this contract enables the executives to design work orders, and make proper scheduling, and deliver the services promptly.
Advantages of using AMC software for Industrial equipment industry as follows,
Track sales process with the online AMC software from anywhere

Manage tasks, timesheets, and reports

Send and receive payments online

Inventory support and maintenance 
10. Motor vehicle services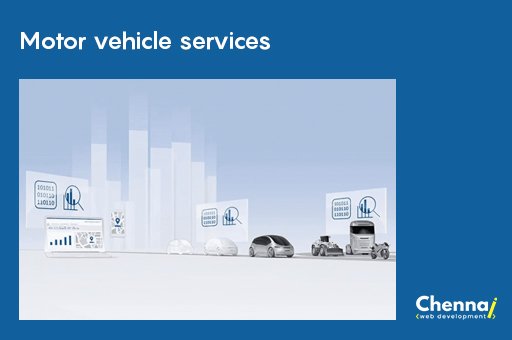 With this equipment and service tracking contract, the motor vehicle service industry can gain instant visibility into the equipment in the field to ensure their regular maintenance. 
The schedule and resources tools to ensure that service providers are in full control over the dispatching of their workforce, and their schedules for maximum work output. 
Additionally, with the annual maintenance contract, motor vehicle service companies can meet their customer expectations around the year. 
Advantages of using AMC software for Motor vehicle service industry as follows,
Automate processes to reduce operational costs

Enhance your customer service to drive more sales

Gain insight into your field technicians to ensure accountability

Offer services that provide a competitive edge
Bottom Line 
Now you know, there are plenty of good reasons to have annual maintenance contracts. In the end, they tend to save industries money, provide peace of mind, and ensure high standards consistently. Those benefits definitely support the growth of every industry at a high rate. 
Experience peace of mind knowing that your technology is working perfectly with our Annual Maintenance Contract. Set up the best AMC software for your business today  and feel free to contact our experts to discuss your needs.