You aspire to dominate the best online selling platforms like Amazon, Myntra or Nykaa. You wish to become a successful entrepreneur in the fashion industry.
But are you missing out the basics in your own website? Then, it's more essential to understand why your fashion brand needs a website to take an edge over this competition. 
According to Shopify, In the US, the ecommerce fashion industry accounted for 29.5% of fashion retail sales in 2020. The value of the US market is projected to raise out of global predictions, reaching $100 billion by 2021.
A lot of fashion, cosmetics and jewellery brands showcase their beautiful products on different online platforms to increase overall revenue. They also think it helps to save a lot of money by not investing in their own website. 
Most of the time, this move proves to be harmful as it drives away potential customers. So, here we have listed the key points to consider in your website for more profits. 
Increase your brand's credibility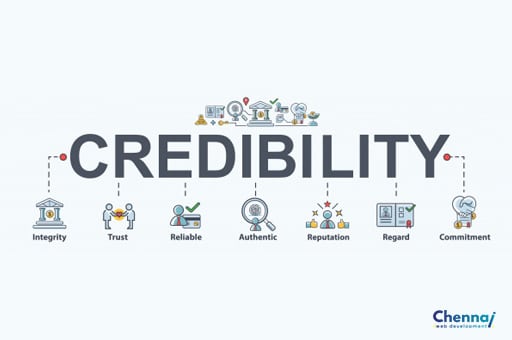 Many times, when customers come across online stores with fashion-related products, users may be sceptical at the beginning.
One of the best ways to increase your product's credibility is integrating secure and registered websites. 
By doing this, a website can convert your website visitors into a potential customer. Also, your store address, email and contact information will increase the credibility.
To create your fashion brand's own Identity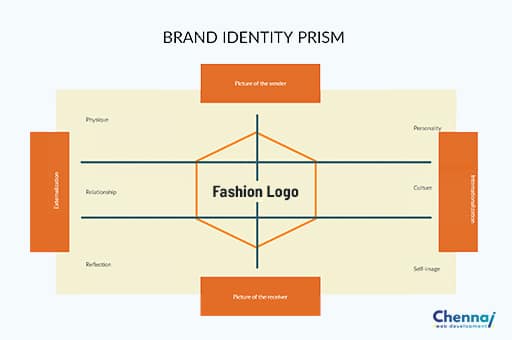 As an emerging fashion brand, it is more essential to have a platform which represents your brand well.
The website is the soul that connects your brand story and history to customers. 
Most customers who are interested in buying fashion products want to know the brand and the product history.
Your story will entice customers and add a personal touch in your brand. This transaction can help you to connect with customers on an emotional level. 
RELATED READS: How Our Website Development Company Process Works- Every Business Must Know!
Serves as primary host of your entire portfolio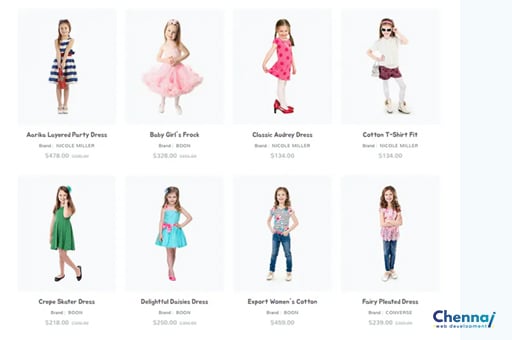 There are many online websites that showcase your current niche and range of products.
Mostly they have only the  information related to your current array of products. But you'll have all the information about your products on the website. 
Hence, your website acts as a catalogue of products or potential clients and customers.
A lot of people measure a brand's credibility by looking at their old collection. As it helps to make their decision-making process simple. 
Your website caters to different customers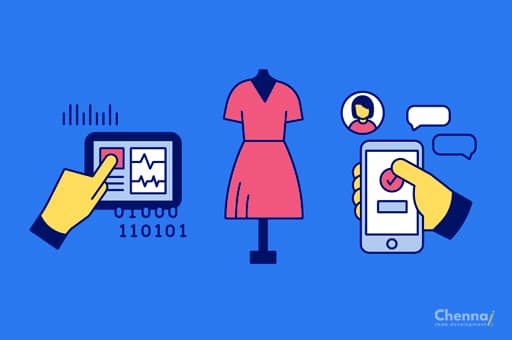 Online stores can help to make your business grow, but your website is the source to reach a wider set of audiences on an international level.
Most customers from overseas might come across your brand's product through your social media presence. 
As few countries don't have access to online stores. Here comes the ease of having a professional website, which helps to grow your business globally. 
Available for customers 24/7 around the year
Your fashion boutique, shop or store may shut down within 12 hours a day, but your online website will be open all around the clock.
This creates an amazing impression on your brand and  you can give immediate response to the customer. 
If your brand is available 24 hours, then customers can shop at their convenience and it also increases trust in your brand. 
RELATED READS: Top Online Web Development Tools To Try Out for Best Results!
Comparatively inexpensive and save your direct investments
The popular online stores and platforms take a fixed amount from the products you sell through their website. 
In order to save your money, create a website and promote products directly. This method is comparatively cheaper and also allows you to sell products in your own site. 
To control your own narrative
You need to understand that you have control over how customers perceive your fashion brand.
You can achieve this only if you have a well-designed website. Also, you get power to control your company's story and overall look. 
With the influence of social media, you have many opportunities to create brand awareness. But for spreading your brand presence online, you need a well-curated website. 
For sending first-hand information to customers
You can send new announcements about your fashion brand to customers with the help of a website.
This avoids any miscommunication and ensures the spread of information systematically. 
As a result, you win the customer's trust and no one will question the credibility of your information. 
RELATED READS 25 Cutting Edge Best Website Designs that Inspire You in 2021
Wrapping up 
Now that you know the importance of website design for your fashion brand, the next step is to find a suitable creative solution agency.
The best web development company can help you with all the aspects to develop your own fashion website. 
Chennai Web Development is one such agency which provides 360-degree solutions for a variety of brands and companies from different niches.
I hope this article is helpful to understand why your fashion brand needs a website design.  
Are you a startup or well established fashion brand looking to shift your business online? Then, you're in the right place.
We have helped many retailers and fashion boutiques stores to maximise their sales online. What are you waiting for? Talk to our developers and technical team to create your dream fashion website today. 
FAQs
What makes a good fashion website?
Best Fashion Ecommerce Sites

Good visuals that communicate with their customers.

Product descriptions to give character to their products.

An appealing brand story on the About page.

Avoid selling on their homepage.

Introduce new products regularly.

Sell a specific brand design.
Why is it important to have a good website design?
A well-designed website can help you to create a good impression on your potential customers.
It can also help you to nurture leads and get more sales. But, most importantly, it will provide a good user experience and help visitors access & navigate your website with ease.