Every service established industry provides service to its customer to retain their customer. 
The service industry is a challenging place, where only businesses with an aim to completely satisfy their customers survive and they do this with the help of AMC.
Save your time with AMC management software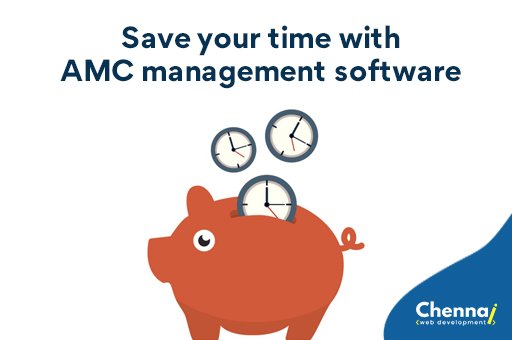 AMC Management makes customers and business men happy for a long time.
When you select a client the software will automatically collect the customer details from the customer master.
You need to select the AMC period, as per customer's requirements.
What is AMC Management Software?
AMC stands for Annual Maintenance Contract Management Software and also called Contract Reminder Software.
It is offered by every manufacturer after the sale.
Maintenance and repair services are provided on price exchange by the annual maintenance contract (AMC) service providers and manufacturers, once the warranty expires.
Why is AMC management Software important for your business?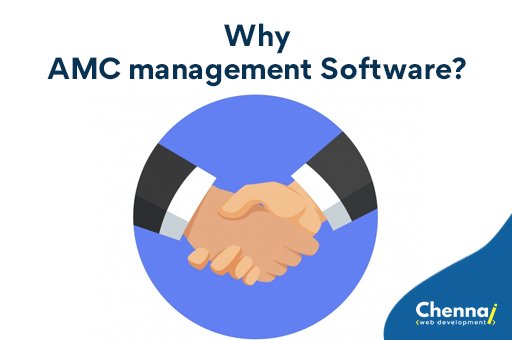 AMC service is very important for an organization. Because it reduces the cost of the organization and also they do not need to have additional employees in their organization.
The technician will remove your IT issues and you can focus on your work.
User Friendly software brings delightful customers
You can enter the product details and its serial no to find which product is under  AMC and Warranty contract by using Service CRM.
 In addition, you can put the product accessories or any other detail for your reference. CRM is beneficial to enter quantity and cost per product.
You can apply the tax as applicable and CRM software will auto create the AMC and Warranty agreement.
Moreover, you will have many clients under AMC and in the dashboard the service remainder will be provided correctly.
Regular service remainders after AMC make your life easy 
After AMC, periodic services get automatically created in the CRM software. 
You have a contract with your customer for 1 year or more and you agreed to provide a few free services. So based on it the software will schedule services.
You can see how many services are scheduled and for which customer.
FSM software will send you a reminder whenever the service date is near. Therefore, you can check all services are given to the customer in the correct time.
With Smart Summary and client history analyze your business
AMC Management Software will maintain the summary of AMC, AMC Service and Complaints.
You can check how many AMC services are closed and pending.
The summary of single service will be there and also you can check how many complaints are open and how many complaints are pending. 
AMC Management Software helps you to know all complaints, AMC, warranty status in one click.
Chennai web development's AMC Features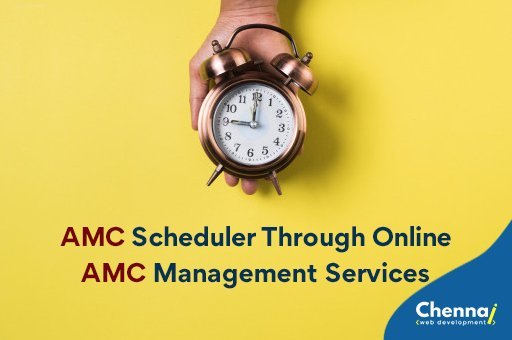 You can manage your AMC service by using ZUAN, Chennai web development's AMC management software.
When you select a client the software will automatically collect customer detail from the customer master.
You can select the AMC period; it might be 6months, 1 year, 2 years etc according to your customer's interest.
Specify the AMC start date; software will generate the end date based on AMC period.
You can now manage multiple terms and conditions against the customer.
AMC Agreement
When you add AMC an agreement will be automatically generated against the AMC. This is a proof of a new AMC for a particular period. 
You can add multiple AMC terms and conditions in the master and you can use that to create AMC.
 This will help you to maintain different terms and conditions based on client and product.
AMC / Service Reminders
In the dashboard you get the reminders of AMC and AMC Service.
AMC reminder will let you know when the AMC will end, so your customer can renew the AMC.
AMC service will remind you to give particular service for the customer.
Graphical Summary of Complaint
In our AMC Management Software you can see the complaints summary in graphical representation in the dashboard.
Status wise Complaint Summary will give you the number of complaints received.
You can analyze how many complaints you get monthly using the monthly Complaint Summary Chart.
You can categorize the complaints according to the types.
To do this you can add types in complaint type master.
Whenever you get a complaint/ticket raised you can select what type of complaint it is. 
This will help you to analyze what type of complaint you receive mostly.
Track Client History
Sometimes service providers will give more service and support to their client above their profit. Finally there is no use for such customers because of no profit.
Our AMC Management Software will help you know all complaints, AMC warranty status and sales warranty status in just one click.
Track Serial Number
When you are selling a product you need to give a warranty period for it. In this warranty period any time a customer can come up with problems to fix freely.
But it is important to find whether the customer's product is under the warranty or not.
AMC management software will track the serial number when you sell. To do this you have to mention the serial number in sales.
The software will record the product expiry date. You have to select the warranty period, it might be 1year, 2years etc.
 End date will be calculated by the software automatically. When the customer comes for service we can check using the track serial number.
Industry Vertical
You can use the AMC management software for any type of industry.
For example: In CCTV business; the service provider will give free service after installation for a particular period.
After installation the service provider will track how many services have to provide and how many are pending etc. So the conclusion is the AMC agreement concept with customers to manage everything in a systematic way.
The Benefits of ZUAN, Chennai web development's AMC

Easy Customer Management
With an easy to use interface our software helps you to manage your customer's details in the simplest way. Each stage in AMC software involves automation which reduces any error or missing of any information.
 It gives assurance about handling your company to the customers. This feature makes it very easy to track your customer complaints.
Our AMC module in CRM software will allow you to optimize your data collection with tailor made solutions we provide.
Manage Service Contract
Our AMC management software helps you to keep track of every contract details such as the number of the times' service provider, and expiry dates.
 This feature will help you not to miss any upcoming renewal contracts, and builds a strong relationship with customers. This will reduce the chances of losing 100% of the contract's renewal. 
Manage product services
Maintain a systematic record of the maintenance process with the help of this software which keeps everything in an organized manner. Take the benefits of getting all related information in one click.
Email and Message Alerts
Now you can organize your emails and messaging campaigns in the least complex way together with this software. It has an integrated alerts system in our AMC module of CRM software which reminds your customers about complaints that are registered and resolved.
 All this email and messages will be generated from our software. You can send emails and messages automatically to your customers at the end of agreement.
Final thoughts
Now you can manage all your customer complaints by maintaining an electronic record in one place.
With ZUAN, Chennai web development's AMC you get the opportunity to maintain all received complaints in a more efficient manner. And update situation status without any confusion/mistake.
We will empower you to provide quality service.
Reach out to us,TO BOOK YOUR DEMO NOW!