Google Ads is the advertising platform of Google, where businesses post ads to serve their users while performing a search. There are various benefits of using Google Ads to improve the visibility of the brand and streamline faster growth results.
Over the past few years, with the transformation of businesses marketing from traditional to digital, many businesses have shifted their way towards the internet. As a result, the internet is highly cluttered with intense competition in recent times. Apart from companies, even most of the customers rely on the internet to make their purchasing decisions.
Taking the above insights into consideration, it's more evident that businesses must have the best online advertising strategies to reach more target audiences. 
How to Create a Google Ads plan?
Take average conversion rates and cost per clicks, then plan your realistic budget. You can multiply that by how many new leads you get each month.
Ensure to find cheaper keywords with less volume. You can use great keyword planner tools like SEMRush, Ahrefs, and Google's Keyword Tool. The Google Keyword Tool is available in your Google Ads dashboard.
Once you are able to generate greater ROI, you can re-invest that budget into the display network and do remarketing. This helps  to convert people to make their first purchase with you.
Keep your landing page simple and on point. Make sure the selling point (also called USP) in your Google Ads campaign is similar to your landing page.
The final step is to launch your campaigns live and repeat the same strategy every month you start a new campaign or ad group.
Therefore, Google Ads is the one-stop solution which helps the companies to reach out to their target audience instantly and delivers the potential results.
Google Ads has become a boon to advertisers to speed the process of revenue generation. Also, Google Ads introduced many features in its platform that results in increasing the advantages and brings great results. 
This article gives the top 5 Google Ads growth plans for businesses to generate more revenue within one month.
1. Increase Brand Awareness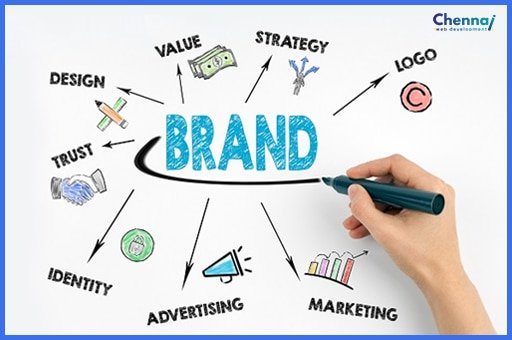 In early days, brand awareness methods were followed by a blind strategy which includes advertising on newspapers, billboards, radio & TV ads. This traditional approach would have fetched results for consumer related products.
But it's not sufficient for B2B products to communicate their advertising messages to the wide range of audience. This method also can drain big sums from your pockets. Digital advertising specifically Google Ads has revolutionized the new era for brands to do their online marketing.
With Google Ads, companies can advertise to their target audience and reach them easily. By doing this, brands can reach customers when they research about your product category in the search engine. Ultimately customers will click on your ads in Google search engine. 
Marketers can increase their audience size by targeting people's search on other platforms through Google Display Network. Therefore, brand awareness is one of the most common benefits of using Google Ads. This can help brands to engage with their target audience, manage ad groups and reach more potential customers within a short duration. 
2. Increase Ad Visibility To Target Audience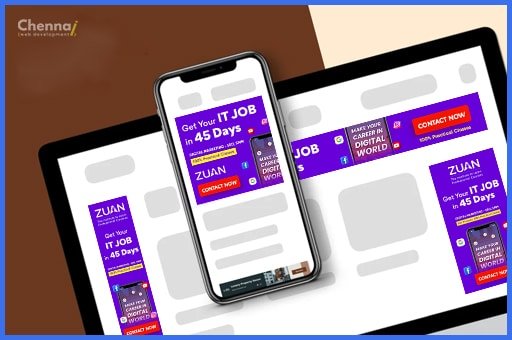 A major misconception among marketers is that all keywords must have  100% search impression share. But the truth is, can you spend money for every search? Most times, people searches can be purely research based either for a project, competitors etc.
These audiences will not have the intention to buy your products. With Google Ads, it is possible to serve ads to the potential audience who are more likely to make a purchase. 
For this, you have to choose automatic bid strategies like Ecpc (Enhanced Cost per Click). In which bid will be adjusted based on the previous conversion rates. Also, including various information like location, device, model, browser, time of the day, the day of the week etc.
3. Outrank Your Competitor Ads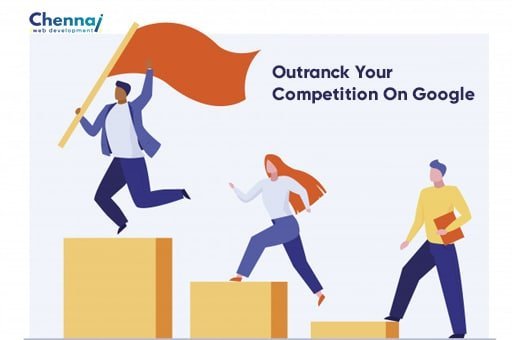 We all know that brands have huge competition, especially on billboards. Google Ads provides a smart and brilliant option to beat all your competitors. Imagine you have huge competition with one of the companies in your niche. Most of your potential sales are shared with them.
In such cases, you can use Google Ads to find reports. To know how many times this competitor of your niche outranks you on Google search. 
Using Google Ads, you can choose "Target Outrank" automatically. To bid strategies for adjusting your bid to outrank the competition in the specific auction. Outranking your competitor's Ads is one of the most growth making strategies available using Google Ads.
4. Influence Audience For Purchases
How many times do you make the purchase or give your contact information when you visit a website for the first time? Your answer will be very rare! The fact is, in this competitive world of the internet, all information is available at fingertips. Customers  do a lot of research before making purchases like comparing different options. 
It is crucial for businesses to influence the target customers to make them visit your website first. Then it's another tedious task to make them complete your purchases at the sales funnel. 
With Google Ads, you have remarketing ads options, this process is very simple and effective. Target customers visited a website through any source can be categorized here various categories. Target those websites which are on Google Display Network. 
5. Faster Result Than SEO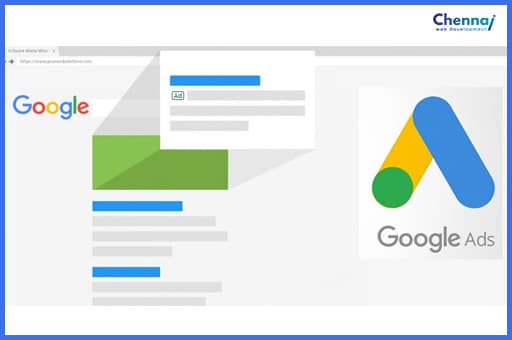 The visibility that brands get on Google is much more valuable for driving sales than any other medium. In search engines, brands have the golden opportunity to take their business next level. In front of customers at the exact time while they search out for their product or service.
But if you get more opportunities, then competition will also be really high. That's why organic ranking on search engines is very time consuming and a tedious task. 
But using proper optimization tools like Google analytics for your websites. You can avail credibility from authorized websites via backlinking. This can drive good results organically, but it will be a time consuming process.
With Google Ads, brands can get the results much faster than other modes.Generally, there is competition in Google Ads as well. Along with the bid amount and the quality score of the keyword (cost per click, ad relevance, landing page experience) and expected CTR to position your ad well. 
Moreover, with right optimization of Google Ads along with required bids, one can generate great ROI.
Bottom Line 
Google Ads is one of the best practices that businesses can use to reach potential customers, drive traffic to websites and mobile apps. This can ultimately increase your business sales and take your business to the next level.
But there's no point in starting a Google Ads marketing strategy unless you know how well you're doing it, so keep testing your ad performance and optimize it. 
I hope this guide has helped in that regard. For more details and Strategies to optimise your Google Ads, reach out to our expert team of marketers. Grow your business with Google Ads today.