When you are using browsers like chrome, Firefox and opera for browsing purpose opening multiple tabs can slow down your browsing speed and sometimes causing hang off your system. Here few tip for protecting your chrome browser from when you opened multiple tabs for browsing.
Too Many Tabs
One of the main features in chrome is its tab management extensions. When opened the too many tabs it can provides the quick glance access to your tabs. It is displayed by next to search bar. While number displayed is the number of opened tabs. If you want to use the tabs in later session means then you can suspend your tab and it later recall at time.
Tabman Tabs Manager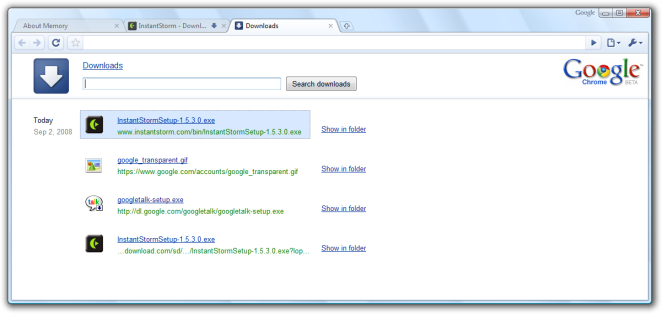 This places a button in the search bar of chrome here tabs are displayed on a per page basis. It accessed by drop down list which is mostly wanted by us. When multiple tabs are opened then you can switch over one with another using mouse's scroll and also reorder our tabs with our wish. This is one of the main advantages of this tabman tabs manager tool.
Tabs Outliner
Tabs outliner is very helpful for serious need of keep tracking a whole tabs and also focused on lot of tabs for different topics or some important purpose. This is one of most complicated and most helpful tool for browsing. When you install this feature to your chrome it will add one button to your chrome browser and when click it it shows the number tabs opened and rearranging option to your tabs.
Tab Manager
This is like tabman tab manager only. Tab manager has lot feature in it. Here the users can get the multiple choice of opened tabs list in horizontal or vertical order and also it shows if you prefer to go for full text of each tab display.
TabCloud
Tabcloud is little different from other extensions here you have to sign in to your Google account and save your individual windows and can able to access later on words. you can able to access your webpage from any machine that you are using chrome browser. Restoring saved session requires list of selected items from the list.
FreshStart
The fresh start is perform similar job to Tabcloud in that it allows you to save your browsing sessions and choose to recall later tabs. It also having import and export options but if you logged in and sync your account all the saved details are shared among the computers that we are using and bookmarks folder named as "FreshStart Sessions"
Modern New Tab Page
This modern new tab page is different for most of the others in the list it is like chrome's frequently visited start page with one updating tiles. It provide quick access to your bookmarks and recently closed tabs and most frequently visited pages and it also help to revel your installed apps.
Here varieties of extensions helped to manage our multiple tabs in the list. So choosing right one is up to you only.