Social media is very effective for developing your business and take it into a worldwide. Nowadays social media plays a vital role in the online business trends. There are lots of social media sites are available but Google +, Facebook, Twitter and Pinterest are most famous social media websites. Pinterest is very new and most efficient and fast growing social medium.
Pinterest have more than 750 million of users all over the globe. Pinterest is provides theme based service to their client. Themes such as image, content, re pinning options. Because of increased number of users Pinterest helps you to improve your sale via this social media. Here the few simple tips to optimize your website for Pinterest.
Install the Pin It Button: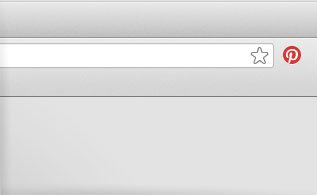 Some of the social media customers have seen 40 % of their pins get originated from the Pin it button remaining from the Pinterest bookmarklet. Pinterest also expand beyond the early adopters. So installing Pin it button on your site may useful to your business development.
Make Sure that Your Pin It Button is Above the Fold:
This is the technical term for what your user sees before scrolling down the page. Lot of the user browses very quickly and is not always scrolling down. If your site doesn't have the pin it button no before scrolling page then it doesn't make any sense on your business. So always keep your pin it button where your user can see without scrolling your webpage. So that user can easily engage with button easily.
Make Visible on Your Product or Content Images: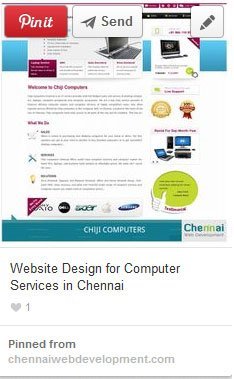 Images can easily drive the attention of the customer. When your user is having attention on your image it's time to remind that the image is pinnable and has been pinned many users for social proof and validation of the image pin.
Auto Populates product Description on the Pin It Button:
Pinners are always lazy about the pinning and they don't always tag the pins with the correct description. As a marketer you have to stay in control and make sure that every product is pin and repin has all the information in the pin available for Pinterest users to drive considered clicks. An Auto suggesting product description is a great way to do it. This type of description will also come in handy when Pinterest implements a robust search engine on its site.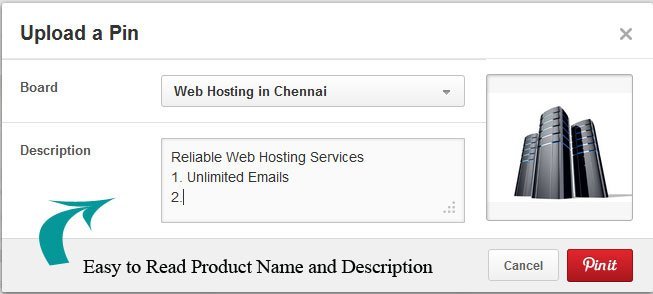 Auto Populate Price in the Pin Caption for e-Commerce only
If you are an e-commerce marketer then auto populating may sometimes help to attract Pinterest users who are in buying mode. Pinterest puts the price on the corner of the image for attracting more customers. For every business decide what are all the products has to display in the auto population price. This may reduce conflict occurance at the last minute.
Link in Your Pinterest Profile on Your Website:
Telling your site visitors about presence on Pinterest and ask them to follow you. Linking your Pinterest board to your website is a great SEO tactic and improves your rank on the search engines.