Images can help to improve or destroy your conversion rate interms of  how you are utilizing those images in your website. Images can either help you to develop your business goals or hurt your business.
In older proverb tells that "one picture is worth of 1000 words".
Much of our website content are images to stimulate the viewers. The reason behind this one is image can help to attract the audience interms of visual representation rather then words do it.
It's very amazing to see how images can influence on user.The right images can bring the users to the website rather then wrong image can through away the users from our site. Unwanted or blurring image can cause doubt about the website.All this things can cause our sales impaction lower rate.
Here the following points help you to improve your conversion rate with help of images
 Never use your images for decoration purpose:
Don't use image for the decoration purpose because unwanted or unordered image can take them to confused or ignore your site.
For example if you place your in to a website which is only online sale that people get confused and ignore your photos. So right image at right time can help you to develop your business goal.
Use only the genuine images:
Make use only original and genuine photos in your organization because stock photos in website much older ansd also can spoil your company reputation and think them as cheap and generic.
Include logos where your organization work with: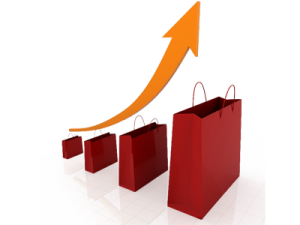 Use company logos and brand logos in your website where your company having tie up with high level organizations. It will help to increase your company reputation among users and think them you can do what they think.]
When selling products show the product fully:
That means when you going to sell your product through internet you should have responsibility of what your product is and what it going to do in terms of clear pictures. Think of online real estate site most of them don't mension the exact housing structure they only having the stock images which is in the websites.
Use images to guide the customers:
When you going to use the image which having some direction like seeing right side and think something means you should have clear picturized format for what the image is doing otherwise it can take the attention to somewhere of your website and made them to go for an other website.
Show detailed image:
If you have the website for sales and marketing online means you should have clear picture abolut your product. In the cell phone advertisement must having some images like front, left ,corner side ,top and bottom view.the detailed image can help you to increase the productivity.
When you using the right image for the right time surely it will help to develop the conversion rat of your website and also increased productivity.