Are you planning to start a new website for your startup business or for any personal growth? Definitely, you will grow, only if you let people visit your website to know who you are and what you provide. For this, you are supposed to host your website on the internet. This is what exactly the web hosting provider will do for you. Hence, in this article, you will see the 3 simple decisions that you need to consider before choosing a good web hosting provider for your website.
Generally, the role of a web hosting provider is to get your websites online. Therefore, choosing the best web hosting provider is extremely important.
Hence, reading this article you will come across
What exactly does a web hosting provider offer you
How to decide the right web hosting plan for your website
The important features that you must check in a web hosting provider
So, without delay, let's get started, 
What Exactly Does a Web Hosting Providers offer?
Knowing this primarily helps you to better understand the various features the web hosting provider offers. (which you will see followingly).
As we discussed above, the main job of a web hosting provider is to make your website live on the internet. 
In this way, you can encourage people to visit your website and leverage the information they are looking for.
To get this done, a web hosting provider will offer you three main things:
Domain: The domain is your website's address that users generally type in their browser to enter into your website.
For example,https://www.chennaiwebdevelopment.com/ a domain name our users generally use to reach our website.
Therefore, your web hosting provider will make you choose a domain name for your website also let you know if it's already taken by other business websites.
Server: The server is nothing but the machine that hosts your website live on the internet.
It's also responsible for managing the traffic that comes to your website. Thus, your web hosting provider will 'host' your website on one of their servers, so people can find you through the internet.  
Storage Space: Every website contains some text, images, videos, GIFs, and other media files along with the code.
Therefore, your web hosting provider will offer you some quality space, where you can save all of your website's code and media files.
This is the primary functionality every single web hosting provider offers. A domain (which is your name), a server (your company where other employees can live and people can come to visit), and storage space (a seat allotted for you in your company).
Besides, these three essential functionalities, web hosting provider also offer additional features as well. 
In the following section, we'll take a look at what those different features are, so it will be easy for you to decide which hosting plan you can choose for your website.
How to decide the Right Web Hosting Plan for Your Website?
Your web hosting provider will offer you various options when you reach out to them for web hosting.
Does web hosting Provider ask you like Shared or dedicated servers? Managed or private hosting? Single or Wildcard SSL? Linux or Windows? Might be these different technical terms would confuse you, make it hard to find which web hosting plan is the right fit for your website.
But don't worry, because, in this section, we'll discuss 3 simple decisions that you want to consider when it comes to choosing a web hosting plan.
Decision No. 1: What Kind of Hosting Do You Need?
As we discussed above, your web hosting provider will offer you a server where your website will live on the internet. 
But you are responsible to choose what kind of server you want your website on- A shared server or a virtual private server (VPS)?
Here you can find the difference between the two:
Shared Hosting
In a shared hosting environment, your website 'lives' with other websites on the same server (the company where you live along with other employees and people can come to visit). 
Here, the server's resources namely RAM, processor, disk space are equally shared by the websites living on that server.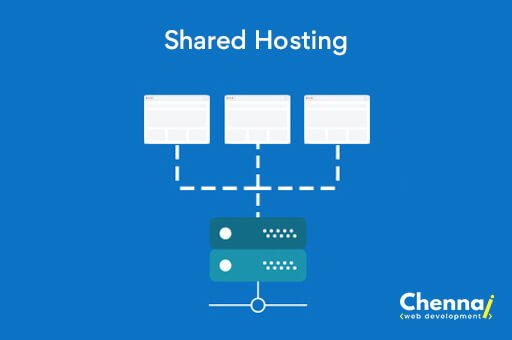 Moreover, hosting your website on a shared server is the most cost-effective option and a great choice if you're a startup business owner or a startup website owner. Because in the beginning, you generally don't have a lot of visitors to visit your site. 
Therefore, you don't require plenty of disk space or bandwidth that high-traffic websites need.
Besides, if you're searching for extra safety and security for your website, our Linux hosting might be exactly what you looking for. 
Linux hosting is typically considered as the topmost secure option, as far as the operating system goes.
Also Note: If your website draws huge traffic (or regular spikes of it), you shouldn't choose this type of web hosting. Because, since your website is on a shared server, a high amount of traffic that comes to your site might not be supported due to limited resources.
Virtual Private Server Hosting
In a virtual private hosting environment, your website 'lives' in the same server as other websites, but in an isolated environment (where you live in the same company with other employees, but in a separate room as a manager) 
Here, you get dedicated processing power, RAM, and disk space that other websites on that server cannot use.
This type of web hosting typically costs higher than shared hosting. 
However, here you get more power, which means your website can manage significantly more traffic and process more user requests. 
If you're a well-established business and you get a lot of traffic to your website on a daily basis, get VPS for hosting your website.
Also note: If you're a startup website or website that majorly focused on information or it won't get a lot of visitors, this type of web hosting isn't advisable. This is because if you get less traffic to your website, your resources will go to waste.
Analyzing these things, it's up to you to choose what kind of hosting you required for your business. 
For example, If your website gets a few thousand visitors per month, you can opt for shared hosting. While your website gets hundreds of thousands or millions of visitors per month, VPS hosting is the way to opt for.
Decision No. 2: SSL Security or No Security?
In this area, the web hosting provider asks you whether you need an SSL security or not? Of course, without any doubt, you must go for SSL security for your website.
SSL certificate will encrypt your website and customer information, also ensures no other outside hacker can steal the private data. 
This is very useful if you run a website, where customers are supposed to enter sensitive data, such as email, credit card numbers, phone numbers, and their home address.
Here's what an SSL certificate does:
Encrypts any information that flows between your website and the visitors. This means hackers can't see what information is being exchanged between your website and its visitors.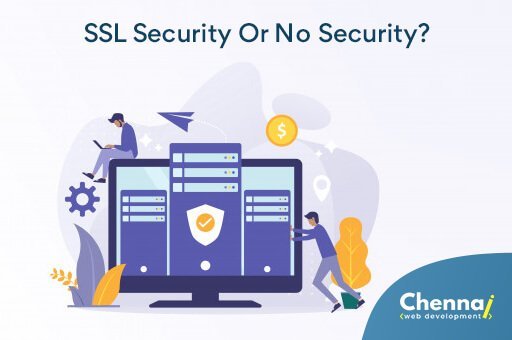 It puts up a green padlock on the visitors' browsers when they come to your website. This indicates them your website is entirely secured and increases their trust that you're a legitimate business. Furthermore, to check whether your website has an SSL certificate, your domain name will begin with an 'https:\\' instead of the regular 'http:\\'.
In addition to this, if you add an SSL certificate to your website, Google will rank you higher on its search engine results. This makes SSL beneficial from an SEO point of view as well.
There are two kinds of SSL certificates: SSL and Wildcard SSL.
The difference between the two is that a wildcard SSL allows you to secure multiple websites of your company, while the normal SSL lets you secure a single website.
So, if you hold just one website, get a regular SSL certificate. But, if you have (or plan to have) more than one website to your business, opt for a wildcard SSL certificate. This will allows you to secure all present and future websites under your ownership.
Decision No. 3: What Resources Do You Need?
The final thing you must consider when decided to get a hosting plan is how much resources do you need.
This is a very simple step which requires you to answer a few of the web hosting provider questions like:
How many professional email addresses you required that end with @yourwebsitename.com? This entirely relies on how many employees within your company need this type of professional email.
How much disk space do you require? This is completely based on how much media elements are on your website. The more files, pictures, and videos that you have on your website, the more disk space you required.
How much bandwidth do you require? This is based on the traffic you get per month. If your website gets a lot of visitors, or constantly crashes, you need to upgrade your bandwidth.
Therefore, once you complete answering these questions, it will become easy for you to decide which hosting plan you required for your website.
What Should You Look for in a Professional Web Hosting Provider?
In the above sections, we have discussed how you can decide between various plans offered by a web hosting provider. 
A web hosting provider should at least provide the essential features we discussed above, i.e. reliable hosting, SSL certificate, your personal domain, etc.
But that's not all. You should also know what kind of services and support you will receive from the web hosting provider after you've subscribed to their hosting plan.
Here are a few things you must check out for:
Truly Unlimited Plans: Some web hosting providers advertise free storage, space, or bandwidth, but they offer it for a certain level. Therefore, you should carefully read their terms and identify, whether the unlimited plans they provide are truly unlimited.
Expert Support Staff: After hosting your website, there are chances you may go into some technical problems. Therefore, find out whether your hosting provider offers you excellent support in this regard. Their expert staff should be capable to quickly fix any hosting problems you may face.
High-Quality Training: Your web hosting provider should provide high-quality resources for you to learn how to manage your hosted site of your own. This is essential because you shouldn't have to often depend on their support staff for all your problems.
Additional Services: Check out whether your web hosting provider offers regularly backup your data, fix your bugs, and update your server-side software? Ensure that they do, because you'll save a lot of time on website maintenance.
Reliability: Your web hosting provider must ensure your website is live on the internet 24/7. It shouldn't crash or go down unnecessarily. Additionally, your web hosting provider should also take security measures against hackers and keep your website safe on their servers. More importantly, they should assist you with any problems you have by providing you excellent customer support.
Final Words:
And that's all about it. Choosing a web hosting provider isn't that difficult if you understand these 3 simple decisions. 
So, all you have to do is make sure you understand your requirements— and that your hosting provider understands them too!
Once you understood, what are you waiting for? Start your business today with the perfect hosting partner Chennai Web Development. Try out our hosting plan for your business today to save your time and money.