Are you looking to improve your Business Website Conversion Rate? Searching for answers on a lot of blogs, articles, webinars, seminars, and so on. But nothing has worked out? Then you've landed in the right place. Here you will look at the 10 Exact ways that many leading website owners used to improve their business website conversion rate.
30-second summary:
In today's digital marketing world, conversion rate optimization is quickly becoming a popular marketing strategy to increase sales.
However, to the recent study, it is confirmed that only about 22 percent of businesses are satisfied with their conversion rates.
Hence, deep-diving into those satisfied business websites, we found out some of the strategies/ways they incorporated to increase their conversion rates. 
Therefore, to help the rest of the business websites, we compiled those exact ways to improve your business website conversion rate.
Optimizing your websites to conversion helps in lowering your bounce rate and increases your sales.
Moreover, it is one of the effective marketing strategies that is used to increase your sales without spending more on advertising and content marketing.
A good conversion rate optimization campaign not only used to save high on your time, money, and efforts, but it also increases revenue per visitor, acquires more customers, and grow your business.
Today, you learn the top 10 exact ways that will improve your business website conversion rates and get your website into the top 10 percentile.
1. Ensure Your Search Engine Ads Match Your Landing Page
It is one of the important things every marketer needs to consider to improve your conversion rates. 
People come into the site after reading the ads, in this case showing irrelevant information on your landing page would make your visitor instantly click back button.
Furthermore, it also creates a bad impression to the visitors in their 1st visit and they never believe you and come back again. So, eventually, this decreases your conversion rate.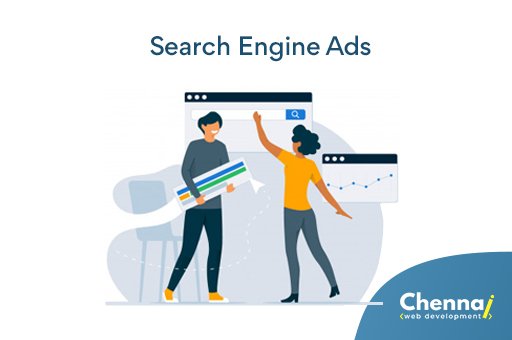 Hence, make sure your ads are relevant to the landing page. It means what you've said in your ads must be exactly what you offer on your landing page.
Let's take an example: If you're running an ad that promotes a 25% off sale. If a person clicks on that ad, the exact sale with that exact language and tone of voice should also be on the landing page to which you are sending potential customers to increase conversions.
Protip: When landing pages don't ask for age, the conversion rate is higher.
2. Make Customers to Understand Your Product's Value Proposition
A value proposition is the other way to increase your business website conversion rate. It is the first impression and the main reason that tells why customers should buy products from you.
This is because searchers would be already familiar with the product they are looking for.
At this place, instead of writing what is the product about, try to write benefit-centric content that promises to deliver great value to them via clear features and solution-oriented benefits.
This would tempt customers to buy products from you rather than from your competitors.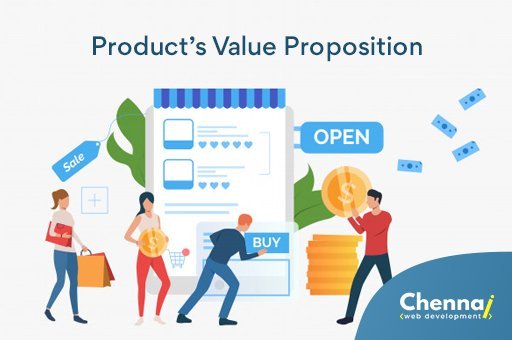 A report from HBR's study of 1400 B2B customers, it is found that the "product selling method" is much less effective than "why" selling.
So, always ensure you write crystal clear and value-generating content on your website. Further, it needs to have a certain sense of urgency so that your customers will feel compelled to purchase your product or service.
3. Grab Visitors Attention with a Catchy Headline
By the recent study conducted, it is reported that traffic to a website can vary by as much as 500% based on the headline.
Surprising right! But, it is the truth. If you don't have an eye-catching headline, then no one will love to click read more, no matter how great can be your content inside is.
The headline is the most important part of attracting customers to your website. This is because it is the first thing that your visitors will see. 
So if you are not creating an excellent first impression, then don't expect your visitors to stay further on your website.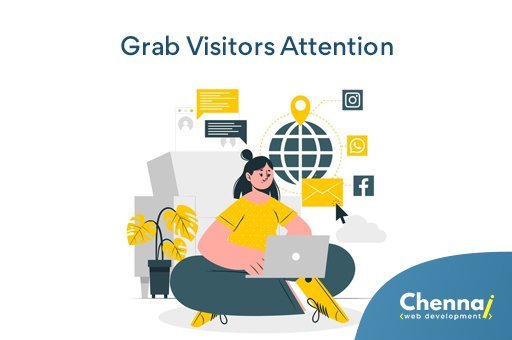 Hence, want to increase your business website conversion rate? Start creating a headline to your blog, ad, or landing page title that is concise, appealing, and promises something great to your visitors.
For example, To create a clickable headline, you can also use shocking statistics or odd numbers in your headline that can intrigue people enough to want to hear more.
This Explainer Video has Converted 60% of Visitors into Customers-You Must Know!
15 Easy and Best Ways to Train Your Dog Without a Trainer!
So, these are some of the examples that have a 50% higher chance to click your headline.
4. Make Reviews & Testimonials Visible for Credibility
In today's digital world, people cannot feel and touch the product buying online. Therefore, it is reported that 90% of people's buying decisions are influenced by reviews and testimonials.
So make sure, your website has powerful reviews and testimonials that increase your credibility.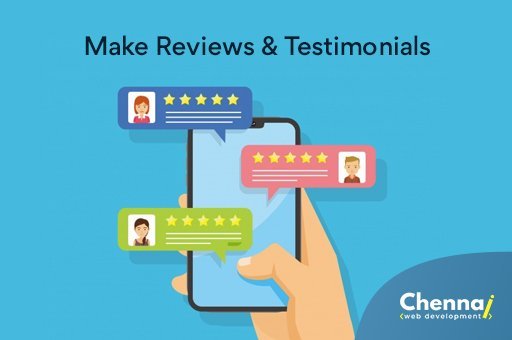 Furthermore, it is vital for first-time visitors to your site to become your customers. So, always have genuine reviews that act as social proof.
Metrics-You must know!
91% of online buyers aged between 18-34 trust reviews as much as a personal recommendation.
On the other hand, 94% of customers say that negative online reviews have ended up them to avoid the business.
So, how you can get reviews from your customers?
For example: If you're online beauty products selling company, you can ask your customers to review your product once they received it. Further, you can also encourage them saying, they can get a chance to receive a  gift by the next order by reviewing your product. 
If you are a service-based company and having a good working relationship with your clients, it is very easy for you to get testimonials from happy clients.
5. Create a Strong Call-To-Action That Cause Action
It is the most important way you should follow to increase your business website conversion rates. Study shows that 90% of users who read the headline read the CTA (Call To Action)
So, always remember your CTA should be like a magnet that captures your visitor to take action.
The Action can be either be filling up the form, submitting contact information, email id, or anything else that you must make your customer do.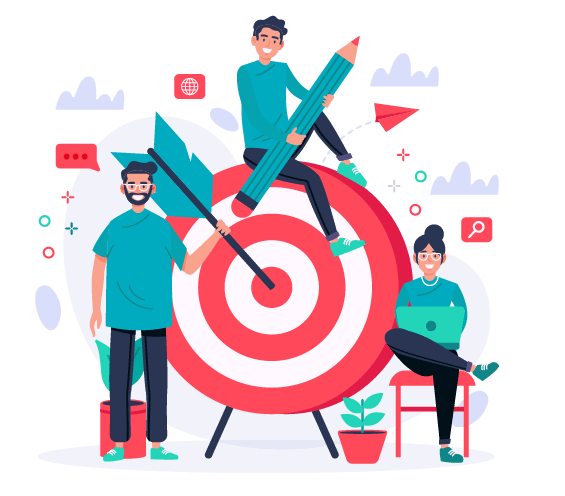 The Call to action should always use the active voice rather than the passive voice.
On the other hand, while creating CTA buttons, you can also do split testing (A/B Testing) to elements such as button placement, color and copy is key to finding out what works best.
6. Have High-Quality Images to Increase Your Website Conversion Rate
According to the recent study from Social Media Examiner, 32% of marketers say that visual custom images are the most important form of content for their business, the following blogging in at second place (27%).
So, instead of filling up your website full of heavy texts blog posts, web pages, or landing pages.
Try to break the content with some appealing images, videos, or helpful screen that helps to keep your reader engaged until the end of your post.
If you're a startup company and don't have the budget to hire a designer or create custom images.
Don't worry it's easy to use a free tool like Canva, which allows you to create high-quality custom images with easy-to-use templates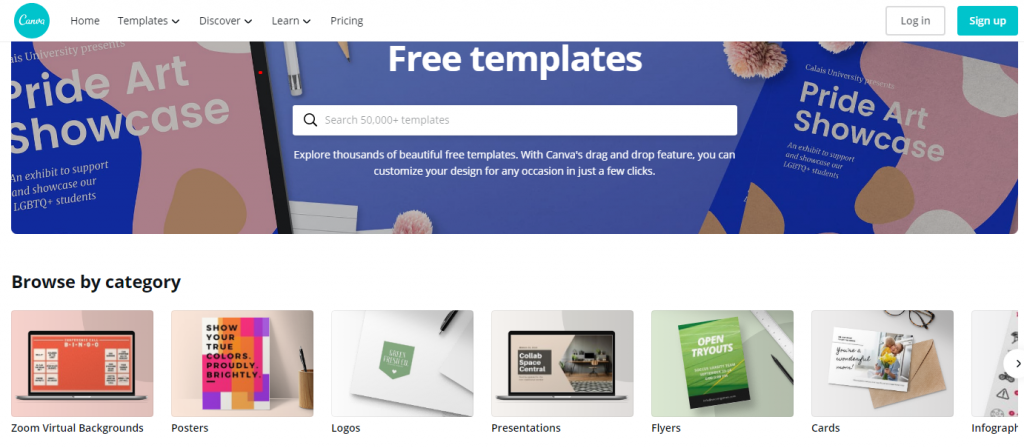 Also, try to avoid using stock photos, copying other images from the internet. These often look impersonal, unprofessional, and overused. 
But, you can take advantage of using screenshots or even occasionally sharing industry charts, graphs, and infographics.
7. Remove Distractions From Your Landing Page
It is the other important element to increase your business website conversion rate. 
Consider, if your website visitor landed on your landing page, but it pulls them in too many directions than what they come in. It is a worse experience than ever.
So, always have a landing page that is clear, concise, and easy to navigate. In simple terms, stick with what your visitors need to know and nothing else.
Here are some tips that you can implement to increase your landing page conversion rates.
Have a clear and catchy headline and subheadings
Convey the Benefits and features of the product to customers
Include Testimonial and/or reviews
Make some appealing visual combined with context, which shows what you're offering
Have a strong call-to-action
So, these are some of the essential elements your landing page should have and eliminate all other distractions. 
Pushing your customers to your landing page should focus only on your offer and nothing else.
8. Add Trust-Badges On Your Business Website
Another important element to make people trust and buy from you is adding trust elements. 
Trust element is nothing but few trust signals that you're providing to your customers telling that you're not a fraud website and you can help them at any time. 
Some of the trust signals you need to have are:
Contact information (e.g. contact page, email, phone number, live chat)
Social profiles (e.g. Facebook, LinkedIn, Twitter, Instagram)
Payment assurances (e.g. various payment methods, trust badges, certifications, SSL)
This not only helps in improving your site's conversion rate, but these trust signals also help with your SEO.
It is because, Google only wants to show trusted websites to its user's search, so doing these things is a double win.
On the other hand, if you're an e-commerce store- building your blog, consider adding trust badges, and sharing your products on social media can increase your conversions.
In addition, it also makes your company website look active for people to trust you. If you haven't posted any blogs for a long period, people won't trust you.
9. Give a Money-back Guarantee
It is the other quick way to increase your business website conversion rate. 
Additionally, offering a money-back guarantee builds trust and helps the customer feel more safe and secure.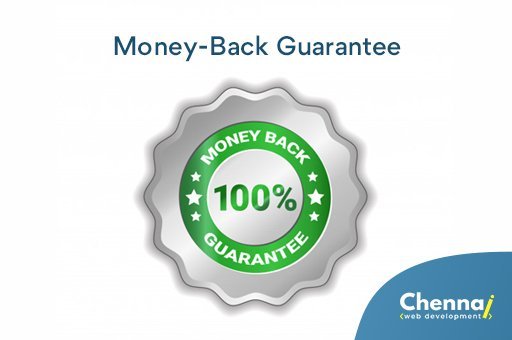 As digital marketers and business owners, we all know consumers avoid taking risks. They always have the intent to don't want to put their money at stake unless they're reasonably sure they'll get what they paid for.
In this case, providing a money-back guarantee will help customers to suppress fears and move past objections.
10. Add Chatbots to Your Website
It is the other important element to add to your website. It is because, many of your customers want to buy your product, but they have a certain doubt or question that keeps them from taking that last step.
Therefore, adding chatbots allows the customer easy access to you and they can get their questions answered instantly, which then builds more trust.
One of the best things about today's evolving technology is that there are a lot of chat tools available that are very cheap. 
Hence, offering this feature you can notice an incredible increase in your conversion rates.
Final thoughts:
I hope, now you got an exact idea of how to improve your business website conversion rate like other leading websites.
Implementing these 10 exact ways is not that much difficult for you. 
However, if you're a startup feeling difficult to boost your website conversion rates. Don't worry, Chennai web development is an all-in-one Website design, development, and digital marketing company to satisfy all your business needs.
So, if you're fond of enhancing your business? Then, don't delay to contact us, our experienced designers, developers, and marketers are there to help you!