Algorithm-proof SEO methods that works for the year 2020!
On-site factors:
Before:
Aim on Traffic and Rankings:
Aimed solely for raise and traffic and higher ranking.
Focus was on organic website traffic from search engines.
Now:
User Engagement and Brand Exposure for Diversified Traffic:
Aims for larger user engagement and brand exposure.
Considering ranking factor as the reporting metric and incentive for efforts with an ultimate goal.
Focus diverted on social media and referral traffic from various websites.
Before:
Focus on Technical Knowledge:
Analytical and technical knowledge is much needed.
Now:
Focusing on Marketing Knowledge:
Marketing knowledge is all that is needed.
Analytical mind with marketing tactics will over rule.
Content factors:
Before:
Target on Clicks and Page Views:
Creating content just for clicks and views.
Content of any quality is usable.
Now:
Targeting on User Engagement, Conversion and Revenue:
Creating engaging content for users to get sure clicks and conversions that leads to an increase in revenue.
Content with unique and high-quality and plagiarism free is a must.
Before:
Only Optimizing for Search Engines:
Creating titles and description stuffed with exact match anchor text keywords.
Now:
Optimizing for Users:
Eye-catchy titles and content on snippets for maximum clicks by focusing keyword diversity.
Before:
Competing in Search Engines:
Competing solely in search engines for personal exposure.
Paying attention on rank numbers.
Now:
Competing in Blogosphere:
Competing in niche-related blogs, sharing ideas on own blogs.
Using author-ship markups and being the face of the brand.
Paying attention on user's demand.
Off-site factors:
Before:
Only Link Building:
Linking websites manually to social sites, directories.
Buying links.
Involvement in traffic or link exchange programs.
Scoring quantity of backlinks.
Now:
Only Link Earning:
Gaining high-quality links through guest blogging in authority sites.
Getting links from industry-trusted sites.
Earning relationships and establishing backlinks.
Before:
Results based on technical methods:
Popularity of links for link exchange.
Results based on technical methods.
Now:
Results for content creation:
Attaining links as offerings regardless of receiving backlinks.
Results based on amount on time and creativity spent of producing content.
Social Media factors:
Before:
Keywords and Content rules:
Focusing only on keywords.
Pushing content via social media.
Now:
Using #Tags and Viral Communication can rule:
Replacing Keywords with the usage of #Tags.
Using social media for content sharing and communication evolved around content.
Before:
Commenting only for Backlinks:
Interacting and commenting for backlinks within the related community.
Now:
Participating socially for Viral Exposure:
Sharing personal and practical experiences.
Building relations and gaining personal authority.
Helping neighborhoods for their encountered problems and raising your popularity.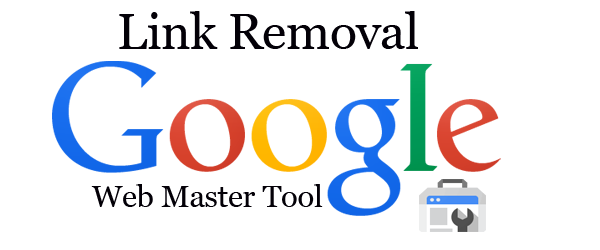 Sometimes we having some unwanted and not utilized URL's and link in your blog or website. This will give very impression about us to the visitor of our site or website. It means that some of the pages are not on your website or blog. But they are listed in search engines and clicking these links result is page not found. Few simple steps will help to overcome this problem. Google webmaster tool is the one of the effective tool for overcome this problem. We are also going to use these Google webmaster tool for removing unwanted links on our blog.
Reasons to remove unwanted links on our website or blog:
Ø We will lose our traffic if we will not remove those links
Ø It will affect out search engine ranks
For Example,
http://www.zuaneducation.com/seo_training.php/images/ms_office.php
http://www.zuaneducation.com/seo_training.php/images/php_training.php
Steps to remove those links:
Ø Login to your Google webmaster tools and then go to dashboard.
Ø Click on optimization and then remove URLs.
Ø Click on create a new removal request
Ø Now in the given space add your URL which you want to remove from your website as well as search engine results. And then click on continue button.
Ø And now select the reason for removing the page. That is where from to remove your page. You can able to remove your page from search result and cache or you can remove either one as your choice.
Ø And now click the submit request button on the page.
Ø After this step you can get notification as pending. In the next Google crawl your page will be removed from the listing. And you can also cancel request before Google crawl it.
Ø If you want see the status of your page then click on pending tab. You will get the current status of your requested page.
These are all the simple steps to remove your unwanted pages from search engines. It is very important to remove your unwanted page on your website or blog.