Every time you might be astonished by looking at a website design that really got some eye-catching designs. So, I have listed 25 of such extraordinary websites that people are going ga-ga over it. 
These sites have their own features that are possible on the web, like the aesthetic beauty, usability, interactivity, sound design, or value of the site. 
No surprise that each one is a masterpiece with its own charm and individuality in the industry, and sure you'll get inspired by it.
In this article, you will see inspirational designs, award-winners including Awwwards, UX Awards, The Webby Awards, SiteInspire, Best Website Gallery, and FWA.
Here are the top 25 website designs trends that will leave you inspired and gives innovative insights for designing in 2021,
Virgin America
Feed
ETQ
Mikiya Kobayashi
The History of Climate Change
Beagle
Woven Magazine
JOHO's Bean
World of SWISS
Rainforest Guardians
Protest Sportswear
The Teacher's Guild
Inside Abbey Road
Simply Chocolate
NOWNESS
Citrix: The New Mobile Workforce
crypton.trading
Southwest: Heart of Travel
Reductress
Overflow
Frans Hals Museum
1917- In the trenches
The Octopus: Design Blog by IDEO
Nomadic Tribe
George Nakashima woodworkers
1. Virgin America
Nowadays airline websites are riddled with major usability issues, Virgin America is the best website that has a responsive design, usability, and accessibility. In fact, it has got its name as the first responsive high-quality airline website design, and a new precedent in the airline industry.
2. Feed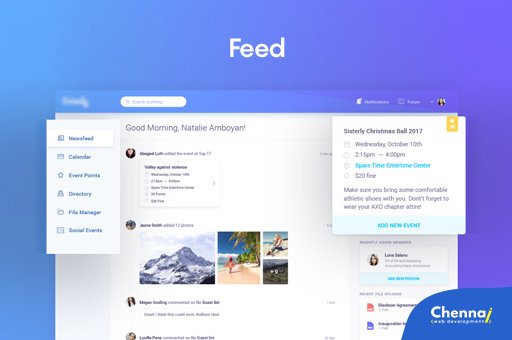 The feed has an interesting concept, also an extraordinary execution that understands everything possible on the web. Through their creative blend of animation and video, the site attracts the user experience with its engaging landing pages. 
3. ETQ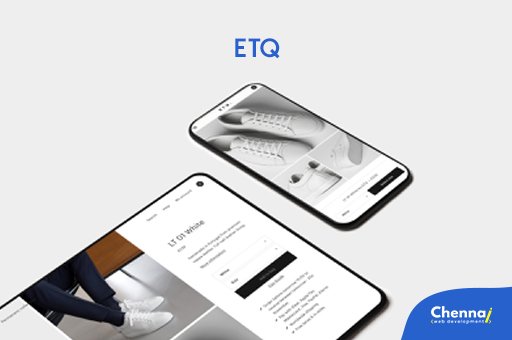 ETQ follows a minimalistic approach in eCommerce with its site visuals of products. Simple, flat, color-based backgrounds with strong typography that helps to focus on exactly what the user wants to view.
4. Mikiya Kobayashi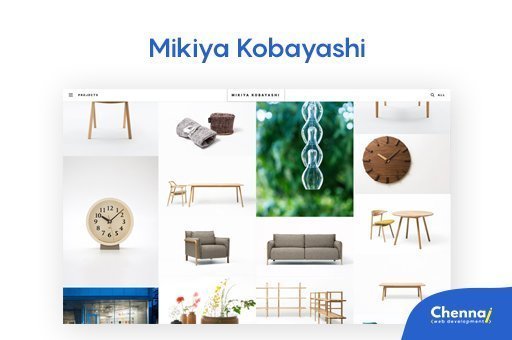 Mikiya is a Product Designer with a minimalistic portfolio showcasing his work with strong photos and subtle animations.
His website was created in Japanese first using email marketing strategies and then translated into English, which helps to demonstrate the wide range of international website design.
5. The History of Climate Change
This website design takes you along with this visual and educational journey about global climatic change. A mixture of historical media and unique animations that helps to tell a story.
6. Beagle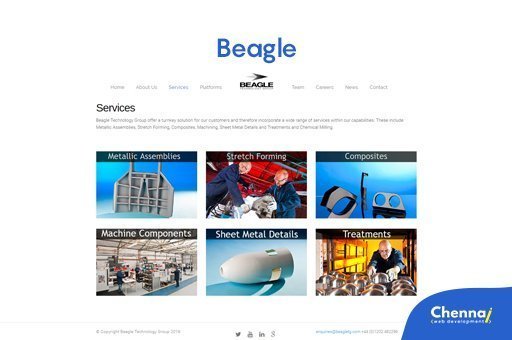 Beagle has impressive visuals and progressively tells the story of their product in a simple and interesting way on the web page. This is a major challenge for many startups till now, especially when introducing new concepts to existing markets' audiences.
7. Woven Magazine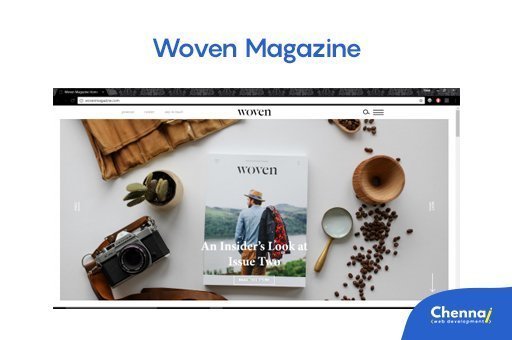 Woven is an online publication which is celebrating artists, craftsmen, and makers. They represent a confirmation that publications must have beautiful, engaging sites with easy-to-read content and professional website design. Without any distractions like pop-ups and intrusive ads, whereas it will spoil the experience of the content itself.
8. JOHO's Bean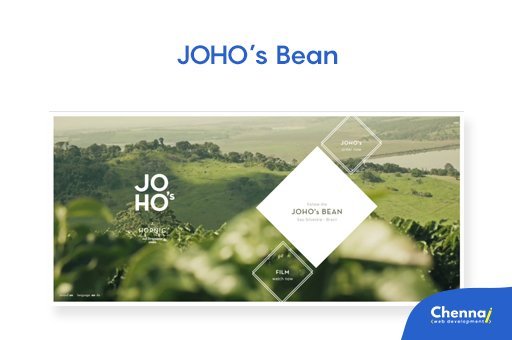 The website for JOHO's Bean is incredibly unique with its imagery, interactivity, storytelling, visual design, and sound engineering. These features help to create a compelling, emotional, and engaging website that will tell about the coffee bean's journey.
RELATED READS: 10 REASONS WHY RESTAURANTS NEED WEBSITE
9. World of SWISS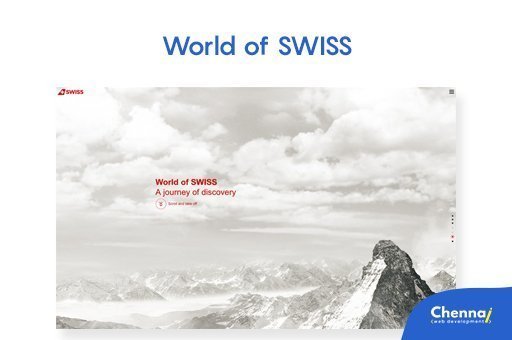 Strong visuals and animations are the key features of this site. It will introduce the user to different sections of the website. Which has the information than usual sales and marketing pitch which is so common today.
10. Rainforest Guardians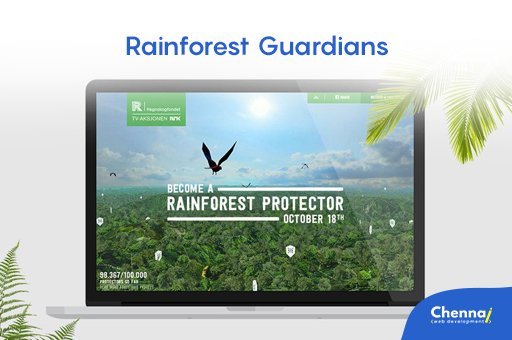 Rainforest Guardians are the most immersive nonprofit website of 2016. This seeks to build awareness around deforestation, the website design allows users to see visuals of villages, natives, and waterways in the Amazon Rainforest.
11. Protest Sportswear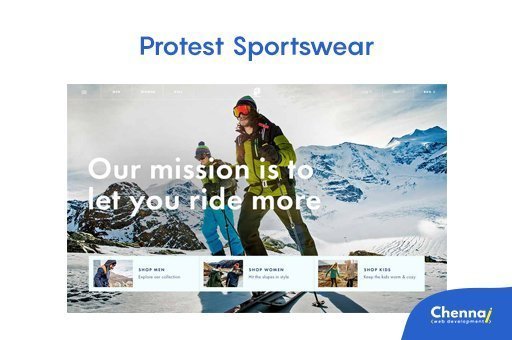 The Awwwards called Protest Sportswear as a "shoppable lookbook," and yes this site is all about it. This website has reinvented the marketing strategies of their product. They promote their clothing garments as Protest Sportswear promotes looks.
12. The Teacher's Guild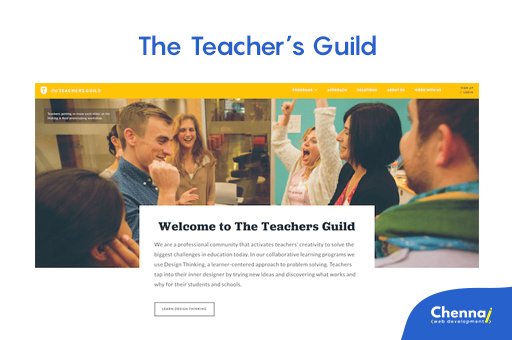 The Teacher's Guild is a professional community full of educators and website publishers. Their content addresses the most critical challenges in education today. What makes this website award-winning? This balances diverse types of content such as programs, solutions, approaches, and collaborations without its site visitors.
13. Inside Abbey Road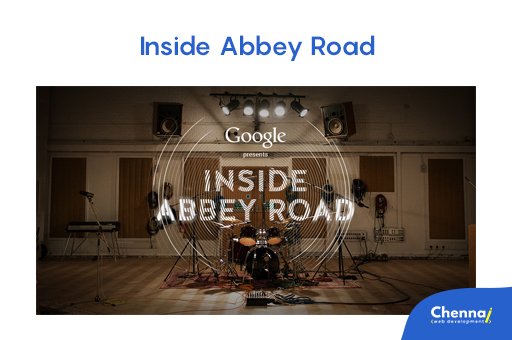 Google said that this is a highly interactive professional website design, which allows users to step into Abbey Road Studios in real-time. The main features include Brilliant sound design, navigation mechanics, and visuals with the usual "Google flair" that help to gain visitors.
14. Simply Chocolate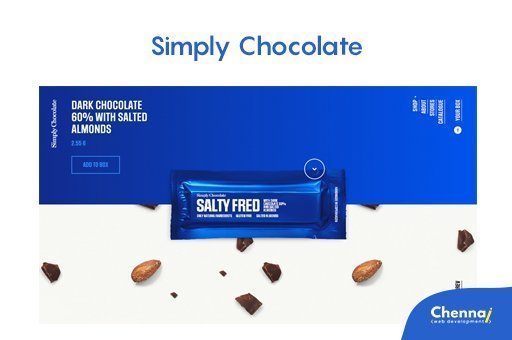 You'll start craving chocolates when you just look at this website design. Simply it's a Chocolate website well designed.
This most appetizing website builder was named after Denmark chocolate maker "Simply Chocolate".
15. NOWNESS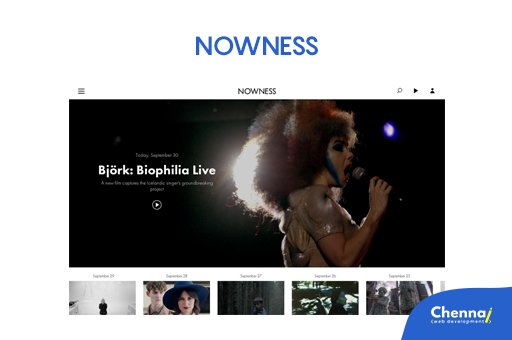 NOWNESS's "crowdsourced" is the reason that it's an award-winner. This means most of its content has independent creatives and it's increasingly popular by publishing business content. NOWNESS is also a video blog, which means it has the blog content in video formats too.
16. Citrix: The New Mobile Workforce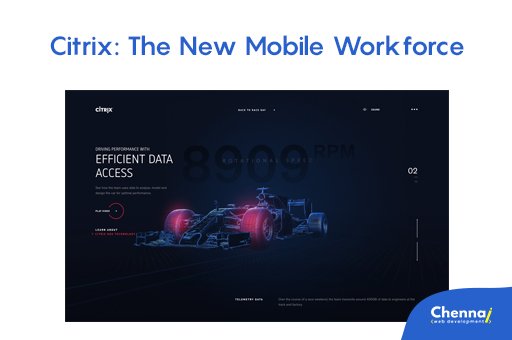 This website is dedicated to Red Bull's partnership with Citrix, a cloud-based software company. This website design is simply amazing with innovative backgrounds, design trends of graphic designers, and creative designing, the web hosting that engages visitors to turn into a loyal customer.
17. Crypton.trading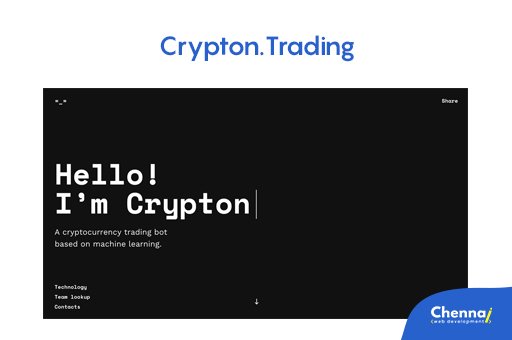 This website is rated very high for its development and design, as it explains more about developer's methods when visitors scroll for information.
This site is an award winner, mainly for its web designing that conveys information clear cut and conceptual design process.
18. Southwest: Heart of Travel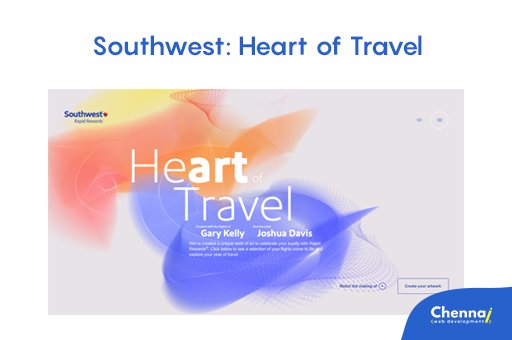 This website is called Heart of Travel, allows its visitors to create their own artwork from a trip that they had planned. In this way, Southwest's website is the end product of its most loyal passengers and travelers.
19. Reductress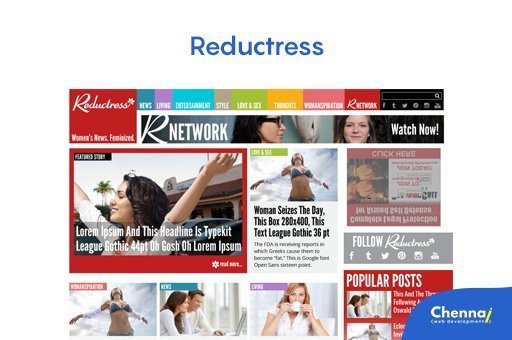 Reductress is a satiric magazine that has headlines with the general reading experience. Which is ultimately in the humor department that makes the professional web into a quality property.
The UX designing of the website is something we can't resist complimenting and itself is an award winner for super creative UX/UI designs. 
20. Overflow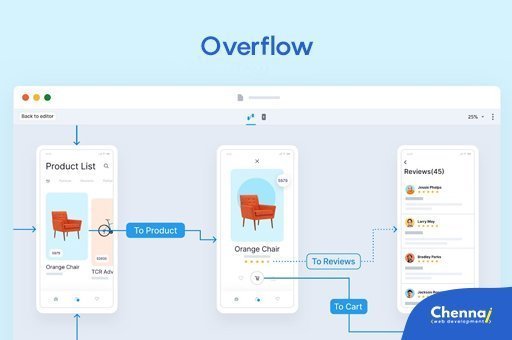 Overflow has a vibrant red call-to-action button for downloading the tool, this website is promoting the product using a flow diagram.
The website delivers this flow diagram with an interesting video format.
21. Frans Hals Museum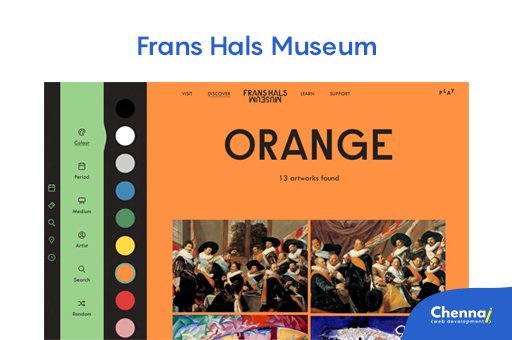 Actually, it's tough for a museum to gain an audience on a website, this brand is included in a variety of incredible artworks, this website features all cohesive work. That's the reason that the Frans Hals Museum website is incredibly impressive.
22. 1917: In the Trenches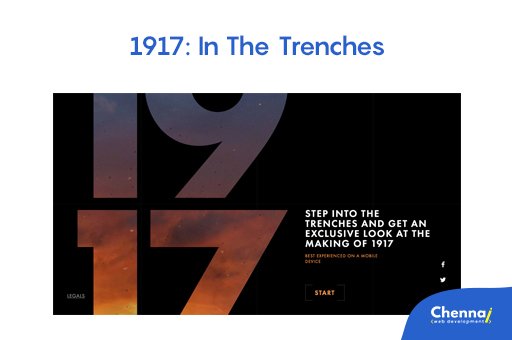 This website, as the name suggests, was initially made to promote the film 1917. It allows you to walk around the trenches and you can perform the same mission as the characters do in the film. You can even access their tools and maps that they had used really in the film. 
23. The Octopus: A design blog by IDEO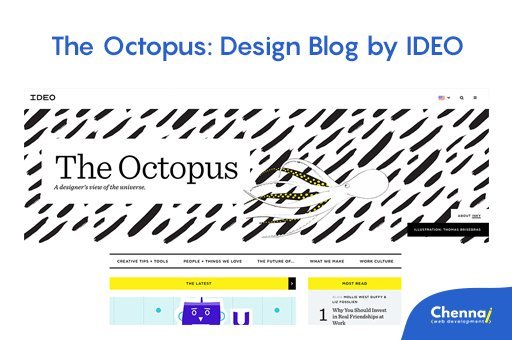 IDEO is a global design company that won the Business Blog/Website 2019 Webby award. The Octopus blog is the major reason for it. The blog features a sleek, black&white Octopus in homepage design, and then yellow, black, and white is used to create a cohesive theme for its audience to enjoy scrolling.
RELATED READS: IS MOBILE FRIENDLY DESIGN IMPORTANT?
24. Nomadic Tribe
This website was nominated for Awards' Site of the Year because of its engaging factors. From the beginning of you see, the homepage will play a stunning video that features a man walking across a desert, the gorgeous landscape scenes and text appears, "Are you lucky enough to call yourself an adventurer?". 
However, this website design is attractive with strong attention to detail and tells you a story throughout its nature.
25. George Nakashima Woodworkers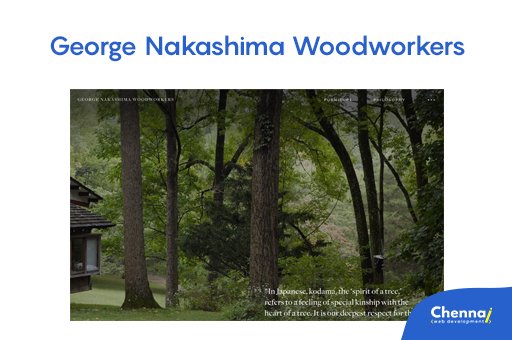 This woodworking website's core values is the woodworking trade. So the website showcases beautiful forestry and farming images. When you see a new image on the screen, a new quote related to wood or trees will pop up in an online store search results.
This is incredibly relaxing for its visitor and showcases the beauty of woodworkers, trees, and the environment in social media. This website is also a winner of Webbie in 2019. 
Winding-up 
Now you know the importance of web designing and you have seen many beautifully designed and award-winner platforms.
When creating your website design, keep all these points in mind to gain potential ideas. 
Consider these ways to create your website most interactive with the search engine optimization tools, as I have mentioned with the 1917 website.
Make a website that offers the best UX design for both mobile experience and user desktops.
Create a website that engages customers with your brand using photos, text, or video. 
Want to know more about website designing or website redesigning? Talk to our experts about web design services and they can help you to create a stunning website that promotes your brand.